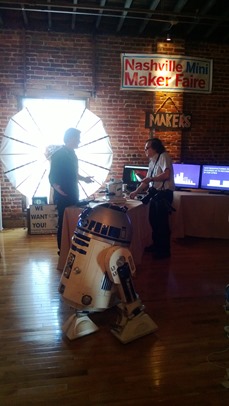 On June 12th, Nashville hosted the Southland conference to unite regional entrepreneurs, national investors, and local makers in a unique setting to allow open discussion of ideas and how to turn those ideas into operating companies.  Our Makers were on the scene to promote the Nashville Mini Maker Faire (NMMF) and to inform the visitors about the technological & artistic opportunities that Nashville has available.
Several Nashville groups were represented at the NMMF booth including Chris Lee of the Apparition Abolitionists who brought the insanely popular fully functioning R2D2 droid and some steampunk costume pieces.  The Middle Tennesse Robotic Arts Society had talking robots on show.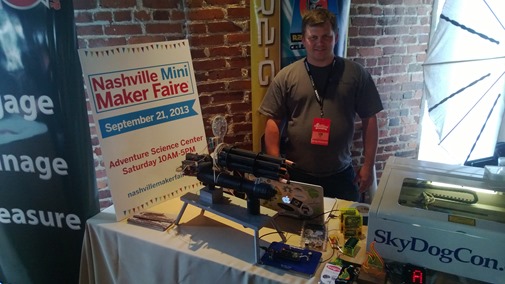 NashMicro was there to talk about the Gadgeteer electronics prototyping platform and to blow holes in Zombies with a microcontroller automated pneumatic Gatling gun.  Trevor Hearn of SkyDogCon etched bamboo spoons, dog tags, & carabineers for all the attendees using his 40W laser!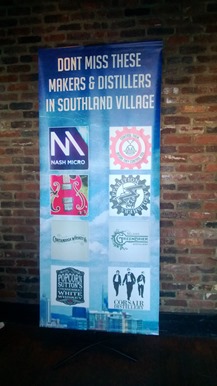 I think its safe to say that NMMF had the most popular tables at the event!  The excitement around Makers and the Mini Maker Faire was high.  Several new possible exhibitor and sponsor contacts were made and the NMMF is going to be a better event because of participating at Southland.
Southland, hosted by Launch Tennessee, is a two day conference held at the Cannery Ball Room in Nashville.  More than 650 people attended the event and it has received rave revues.